Hydraulic Uptime by BOA Hydraulics
"Give a man a fish, feed him for a day. Teach a man to fish, feed him for a lifetime." -Attributed to Lao Tzu
Taking the Pressure Off BOA Hydraulics
You can be forgiven for thinking that what's actually happening in the above proverb is that a fisherman is giving away his craft, his skill-set.
His livelihood.
Why would anyone want to teach someone else their specialist craft so they could do it themselves? Wouldn't it be more profitable to be the sole supplier, and everyone buys from you?
About BOA Hydraulics
One New Zealand hydraulics hoses replacement company is challenging this idea. They're called BOA Hydraulics. Just like the constrictor in their logo. The boa constrictor, they say, "powerful, big, fast, yet flexible, king of pressure."
The company has a long history spanning three generations. Started by Neville Boakes in 1963, the company originated as an auto electrical business. Several evolutions and name changes in the business-led it to become an automotive electrical parts distributor, and by 2014, the company completed its evolution to hydraulic hoses and fittings. A name change to BOA Hydraulics in 2016 was the final part of the transformation. They are now located in Silverdale, north of Auckland.
Both Simon and Greg Boakes have been with the business through its various incarnations.
"We've always been pretty progressive in that we've wanted to find a way to greatly increase productivity, and put more money back into the pockets of hard-working New Zealanders," says Simon Boakes, Director of BOA.
Since early 2000, Simon and co-Director, Greg, have had an ear out in the hydraulics industry. With over 55 years' collective experience, they heard one common message, over and over, which was that contracting businesses, particularly in the forestry and civil industries, felt they were being penalised with downtime that moment your digger blows a hydraulic hose and you're sitting there in the middle of nowhere, nursing a tepid cuppa, waiting for the hose doctor to arrive. Clients were saying this could take up to four hours, depending on the location
The losses due to downtime in these industries can be huge.
Four hours of non-productivity is massive in terms of lost income. The contractor still needs to pay their staff for that time. BOA have calculated that the forestry industry is bleeding in excess of $130m annually in lost productivity. This equates to 800+ forestry crews losing 10 to 15 hours per month at an average cost of $1200 per hour.
"A common thing we'd hear from the business owners is that they felt they were being ripped off, in that they couldn't see the value in outsourcing their hydraulic repair and maintenance work, and then receiving a bill for $700 to $1500, especially when this work was being done, over and over again," says Simon.
Over time, BOA's vision was to offer a hydraulic repair and maintenance solution, giving life to the slogan 'hydraulic uptime'.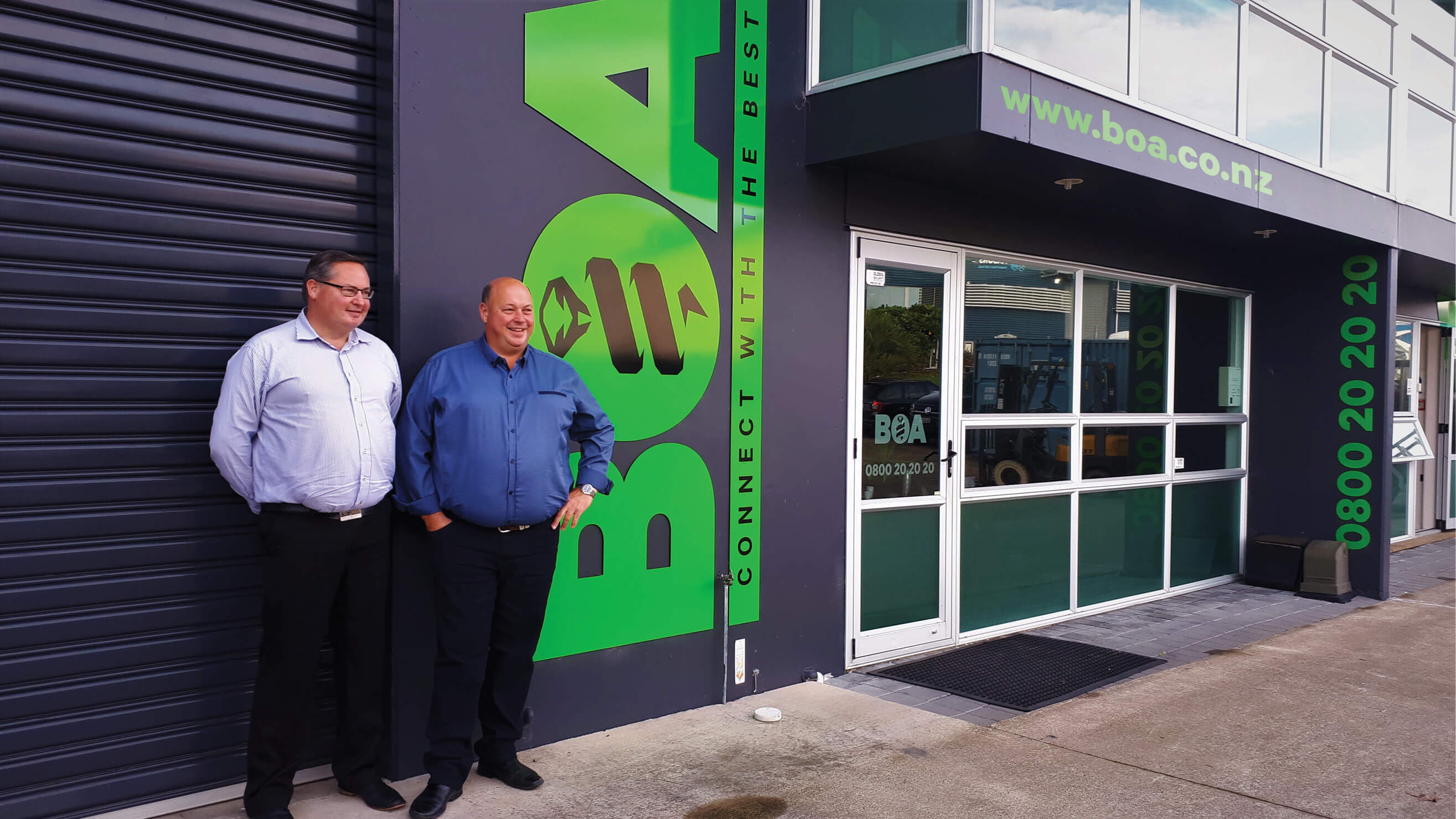 Read full article here.

This article is from Cam Magazine.